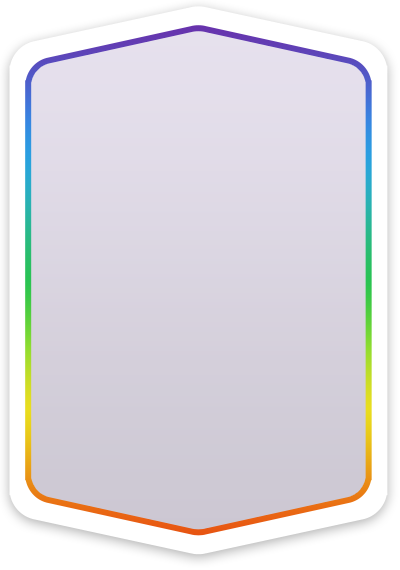 4
Phoenix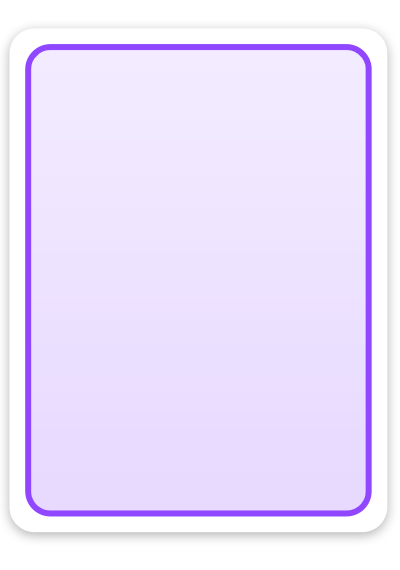 8
Electro Giant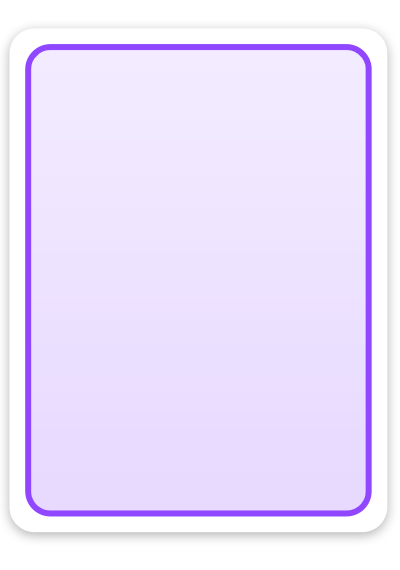 4
Golden Knight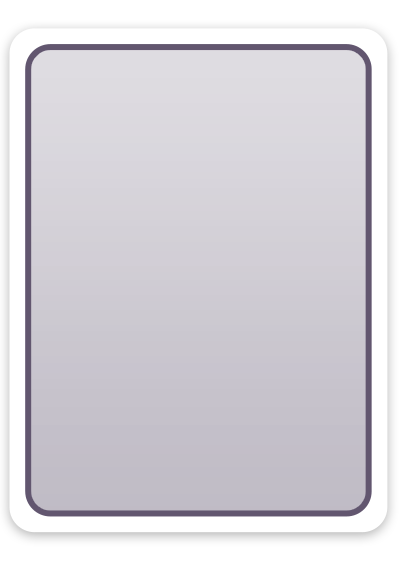 3
Bomber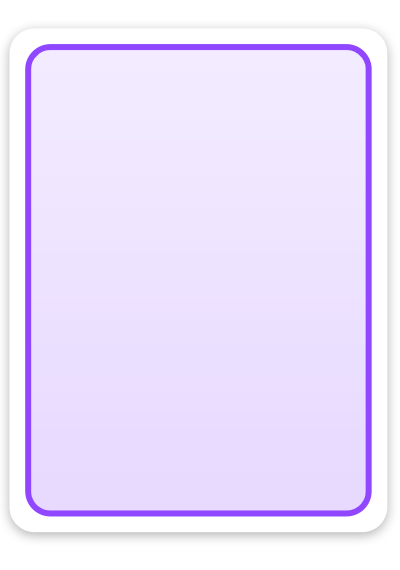 6
Lightning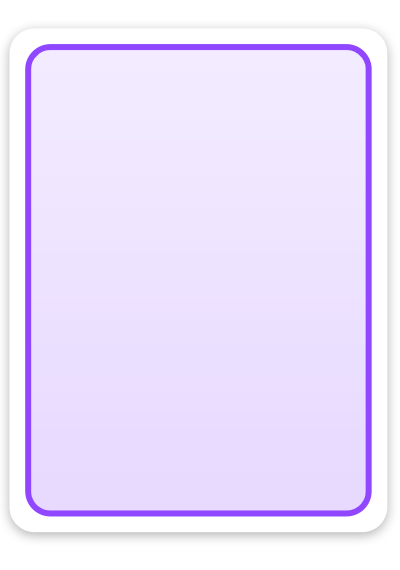 2
Barbarian Barrel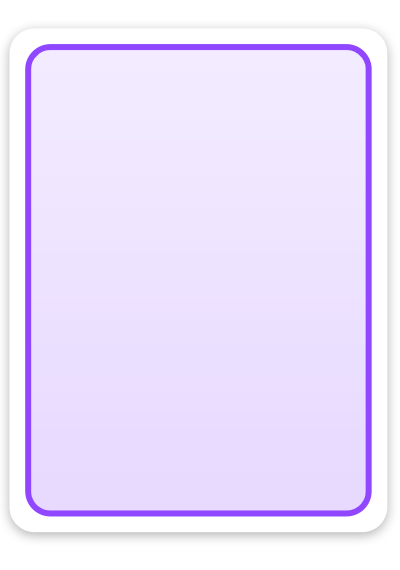 3
Tornado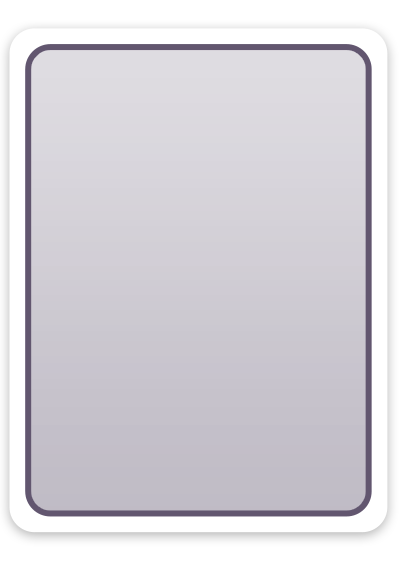 3
Cannon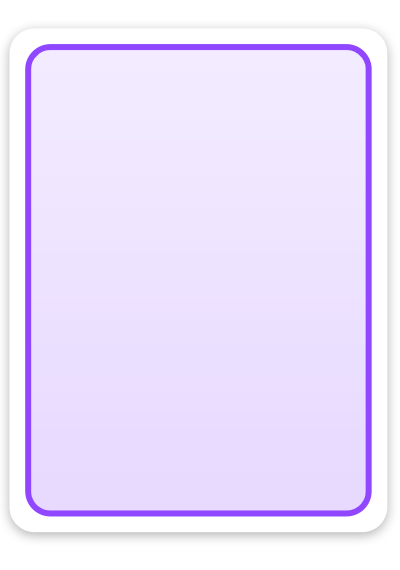 7
P.E.K.K.A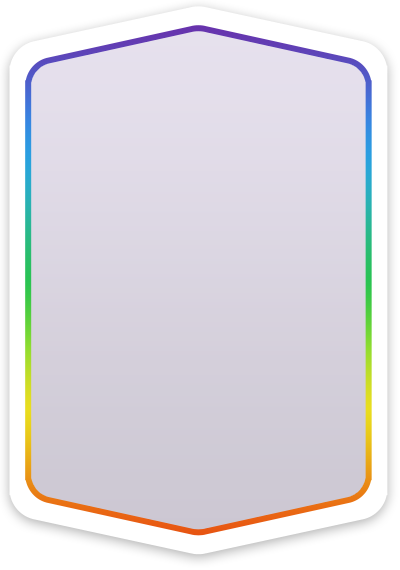 3
Bandit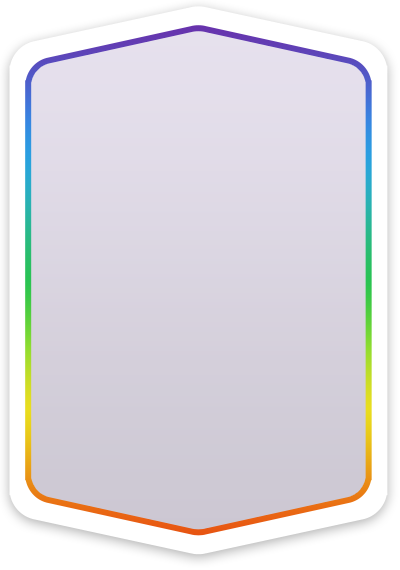 3
Royal Ghost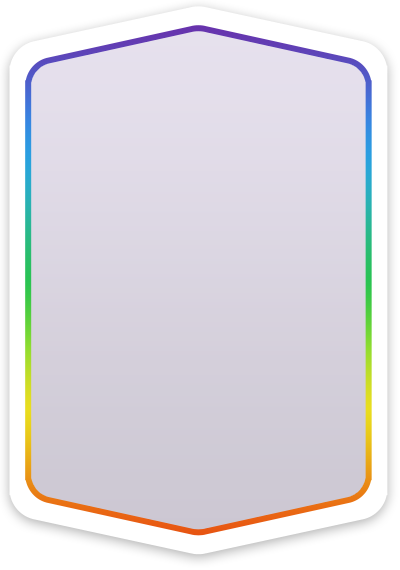 4
Electro Wizard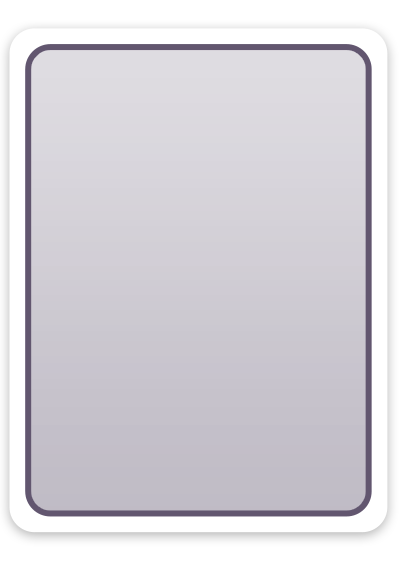 2
Zap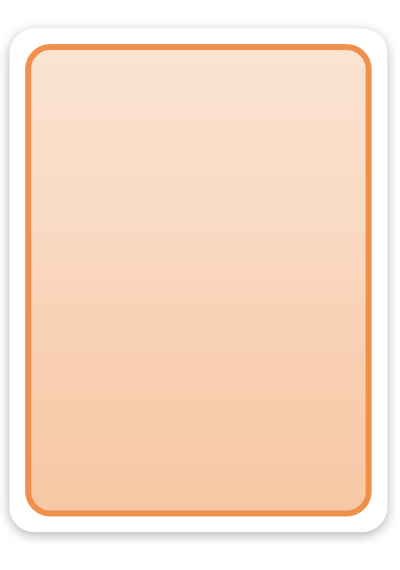 4
Battle Ram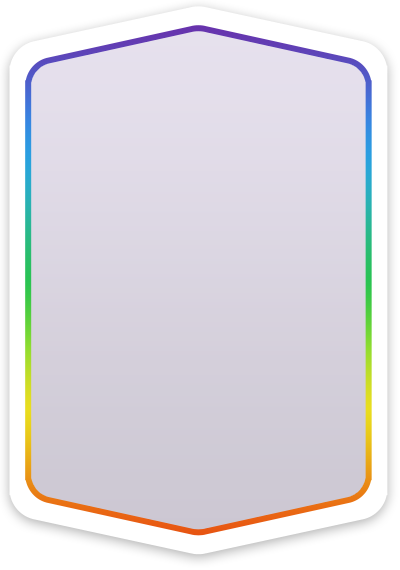 4
Magic Archer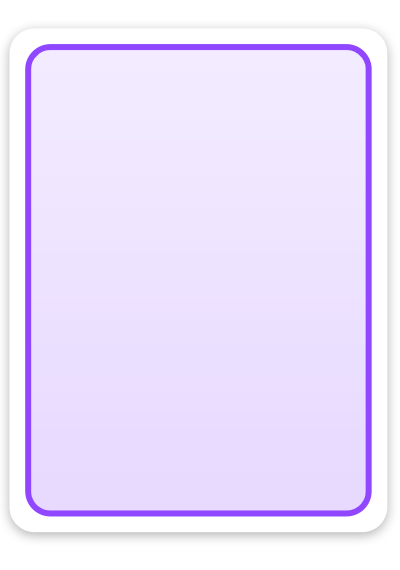 4
Poison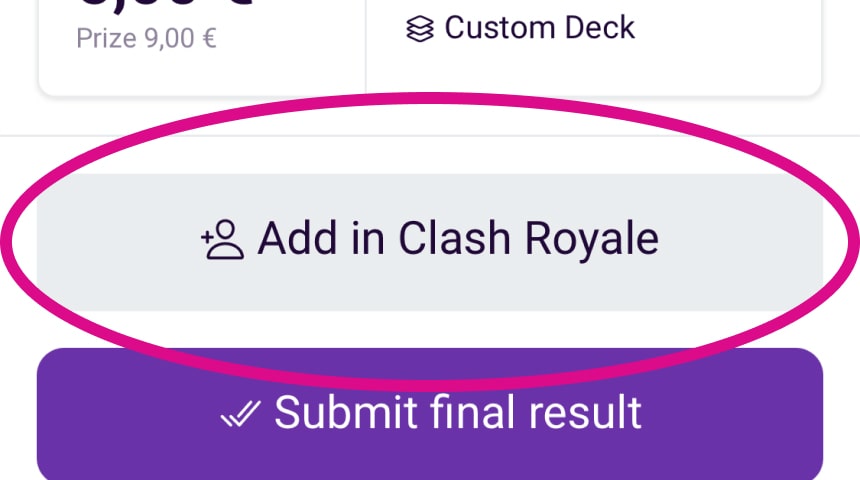 1. Become friends on Clash Royale
Add in Clash Royale. The Clash Royale App will open automatically and add your opponent as a friend.
Click on
---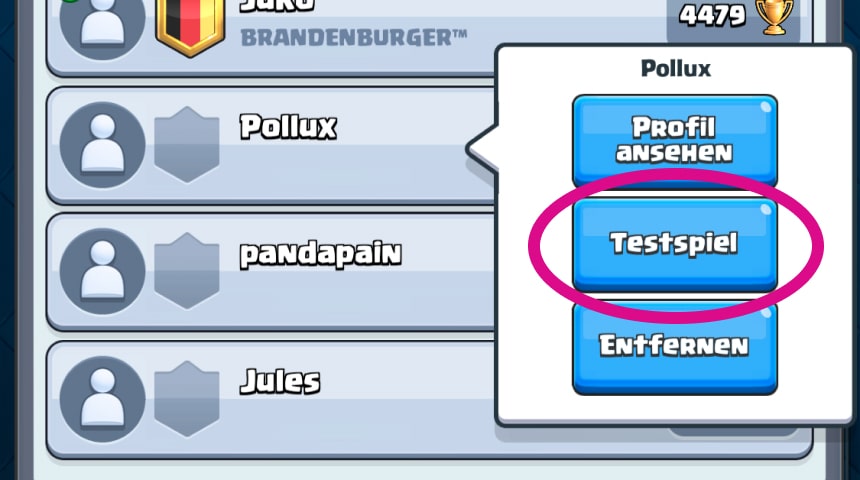 2. Play the Duel!
Friendly Battle > 1v1 Battle in Clash Royale.
You or your opponent therefore has to start a
Friendly Battle > 1v1 Battle.
If you start it: Click on your opponents name and invite him / her to a
at least two for "Best of 3", or just one for "Best of 1".
Play the duel and the rounds you agreed to, e.g.
---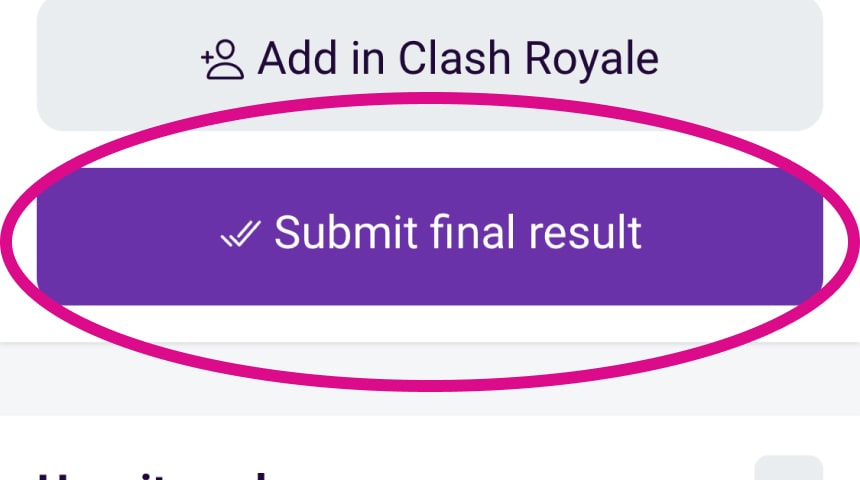 3. Come back here and submit the final result
all rounds of your duel, come back to DuelDonkey and submit the result.
After you played
Submit final result. If we cannot retreive the result automatically, you have to enter it by hand. If there is a conflict we will ask you for screenshots or videos of your duel.
Click
Clash Royale
Important:
If your opponent breaks the rules, disconnects, etc., you must report this immediately, take evidence, inform your opponent here in the chat and abandon the game. If you continue you the game or play it until the end, a protest will not be accepted.
1. Preparations
Challenger and opponents may connect each other in the Clash Royale friend list via sharing the friend request link in the DuelDonkey chat. Make sure you both are ready and have your card deck prepared before sending a "Friendly Battle > 1v1 Battle" request. Start a new Friendly Battle for each round depending on your game mode (e.g. best of 3 or best of 5).
If the host starts the game in the wrong mode, e.g. "7x Elixir", then exit the duel directly and write this in the chat in a way that our admins can understand. You can then restart the game in "1v1 Battle" mode and play it again without reporting the Duel, otherwise the Duel will be canceled.
It may also be played in another mode, provided that both players agree on this in advance in our chat. However, make sure that it has to be discussed individually for each duel. It must not be assumed that a new duel will be played again in a different mode.
Make sure the player who is sending the battle request has the same username/ID which is connected to his DuelDonkey account.
You can read more details about how to connect with each other and get started in our Help Center
2. Cards Decks
You are allowed to use all of your available cards and switch decks between different rounds. Be sure to communicate with each other if you need more time for deck preparations.
For Friendly Battles, the tournament standard rules apply, so the King's Tower and all your cards will always be at a maximum of level 9. In addition, there are 3 minutes of Sudden Death or Overtime which lasts instead of 1.
3. Score
Determining the winner in Clash Royale is pretty simple, the player with the most crowns wins the round. In the event of a draw, this round will not count and you must replay the round until a clear winner is awarded.
Play as many rounds as needed depending on your game mode (e.g. best of 3 or best of 5), to declare the duel winner.
4. Duel Result Validation
As we retrieve information about your duel in Clash Royale automatically, you normally don't need to enter the result manually. But you should always take screenshots or recordings in case of a conflict within your duel.
Possible uploads for result validation include screenshots, recordings of the entire match, winner results page or battle request. You can also use the re-watch function of the game to make recordings or screenshots of your duel afterwards.
5. Lag Disconnects
Make sure you have a proper internet connection and your device is stable. Lags or disconnects will not be taken into consideration unless your opponent agrees.
6. Conflicts Support
In case you notice any divergences or behavior that contradicts the game rules or DuelDonkey rules, report your opponent to our support team and we will set the duel in conflict mode.
Allowed:
Use all cards that are available to you
Change your deck between rounds
Pause between rounds if both agree
Use in-game emojis
Not allowed:
Send another game mode request than "Friendly Battle > 1v1 Battle"
Play with another username/gamer tag than connected to your DuelDonkey account
DuelDonkey Rules
1. Be Nice
We all love gaming and to spice up our love for it by playing for cash. Naturally, we also all enjoy it more to win than to lose and of course we can get a bit angry when losing a thrilling match.
It is most important to us that players have a great experience and are always kind to one another. Be nice to each other and show sportsmanship like in all other sports.
We will not tolerate any kind of abusive language, insults, racism, discrimination, fraud or cheating. Those actions will instantly result in a ban from DuelDonkey and all connected services, which will apply to all available data such as email, credit cards, and game accounts - therefore it will be impossible to reconnect.
2. Read and Follow the Game Specific Rules
We have specific rules for each game available on DuelDonkey in order to provide the best gaming experience for each possible match. Read through the rules before you accept a challenge.
If you feel like your opponent does not act according to the rules, e.g. you get an invitation to a match from another username or a different game mode than defined in your duel, DO NOT accept this and do not start playing the duel.
3. Communicate
The DuelDonkey built-in chat will help you to communicate and make sure a DuelDonkey Administrator can help if anything goes wrong. Check that all players are ready before starting a duel and connect each other in the game client or console of your choice. It is acceptable to take a break or discuss your last round any time. Help each other if problems occur.
DO NOT rematch within the chat and play without creating a new duel on DuelDonkey. We cannot assist you with payments, results, and conflicts that take place outside of an official duel.
4. Proof and Duel Results
Depending on your platform, game and duel mode, we may or may not validate the results of your duel automatically. Thus, sometimes we require you to provide proof of the duel's result in case of a conflict, meaning the players submit different scores after the duel ended.
It is easy to do screenshots and recordings on all platforms, then submit them to the DuelDonkey platform. Use our provided features to stay on the safe side and provide trustworthy evidence.
We reserve the right to declare a duel as invalid and reverse all payments if it is impossible to determine the actual score of a duel and therefore we cannot declare a winner.
Warning:
We will always determine the real result of a duel. Handing in faulty scores or faked proofs will result in permanent bans. You gain nothing from submitting false data after you have lost a duel. Play honest and fair!
5. We Are There For You
Contact DuelDonkey support if you have questions or any issues. It's better to contact us in advance than complain afterwards, in case something is suspicious.
We stand by our rules and are happy to help any time, in order to ensure you have a pleasant experience playing duels on DuelDonkey.